List Of Industrial Automation Instruments You Can Buy Online
Posted by Admin on May, 12, 2021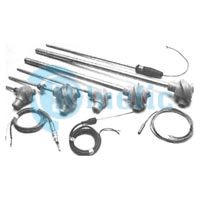 Automation is deemed one of the solutions to facilitate a business. Banking and finance institutions have bought some systems to make sure that patrons are presented with their basic needs when exploring services from these companies. Hospitals and other medical fields also use automation to confirm that proper diagnoses are given to their respective patients. You can buy any of them online.

Here is the list of instruments supplied online by Industrial Automation Instruments Exporters India.

Cable Float Switch
A float switch is a category of level sensor, a device used to discover the level of liquid within a tank. This switch is very useful and may be used to control a pump, as an alarm, or to control other devices.

Circular Chart Recorder
Circular chart recorders are data retrieving tools that archive data points onto a consistently rotating orbicular chart over a timed interval in symmetry to the signal obtained. Circular chart recorders produce real-time output and are excellent when a hard copy of data is demanded.

Microprocessor-Based PID Controller
A microprocessor-based control system is developed and used to present satisfactory control of a pneumatic servo system. Microprocessor-based controls can be used to produce low-cost pneumatic servo drives. This could find a wide array of application in manufacturing industries.

Multifunction Meter
Multifunction Meters are known to be used for monitoring electrical installations. It monitors and measures all the electrical parameters like voltage, active power,current, power factor, Active energy, apparent power, reactive power, phase angle and so on.

Non-Contact Infrared Thermometer
Infrared thermometers are one of the most widespread kinds of thermometers as they help you read temperatures without the risk of transmitting germs. They use infrared rays to read the temperature of a person or any product from a certain distance. It displays the number in just a few seconds.

Non-Contact Level Transmitter
This level transmitter is a device that presents constant level estimation. Level transmitters are used to define the level of a specific bulk solid or liquid at any provided time. Level Transmitters are distinctive to level switches, which only sound an alarm when the level of material touches a predetermined level.

Proximity Sensor
A proximity sensor is a sensor that can detect the presence of nearby objects without any physical touch. A proximity sensor often transmits an electromagnetic field or a ray of electromagnetic radiation (infrared, for instance), and scans for changes in the field or coming signal.

RTD Sensor
An RTD (Resistance Temperature Detector) is a sensor whose impedance changes as its temperature changes. The resistance rises as the temperature of the sensor rises. An RTD is a passive device. It does not generate an output on its own.

Vibration Sensor
These are devices that calculate the vibration, or expedition of motion of a machine. They have a transducer that transforms mechanical force caused by vibration or a difference in motion, into an electrical current utilising the piezoelectric effect.

Where to get these Industrial Automation Instruments?
Contact leading Industrial Automation Instruments Exporters India. They have a wider range to supply at a reasonable price. Manufactured under thorough scrutiny they assure high-quality machines with certified performance. From installation, servicing to delivery, they have experts to handle every concern.